The focus of our December meeting is to come together and celebrate a year of San Diego Tech Hub.
Hi Conduits,
SDTH started as an idea on December 6, 2018 and in 11 short months, it has grown from a small meetup group to a thriving community of over 2,000 Conduits.
On Tuesday, December 17th, 2019, SDTH will host its 1-Year Anniversary event celebrating the impact SDTH has made across the local region.
This event will be a party for the community. We will recognize the power of authentic relationships, unveil the launch of the new SDTH website, and announce some big news outlining the 2020 SDTH vision.
Join us for an evening of food, drinks, music, and fun!
MEETING AGENDA
5:30PM-7:00PM: Check-in / Holiday Party
7:00PM-8:00pm: Pulse of the Community
Special Events: Toy Drive and Ugly Sweater Contest. See details below.
HOLIDAY PARTY SPONSORS
A SPECIAL THANK YOU to our event sponsors, Walmart Labs, Arkusnexus, SAYVA, Framework Science, Hakott Digital, and Elevate Foundation for supplying the space, food and drinks for our party.
SDTH YEAR IN REVIEW
Welcome
Sponsor Thanks
Non-Profit: Center for Children
Looking back: Hindsight is 2020
Looking forward: 2020 Vision
Close
*SPECIAL EVENT – TOY DRIVE*
I'm excited to announce we will be hosting a toy drive in partnership with Center for Children.
As part of entry for this month's event, I'd like to humbly request that our Conduit community support this worthy cause by bringing and donating a toy to helping a child in need.
Check out the image below for details on the children's wish list.
If you have any questions please reach out to Larry Smalheiser who heads up SDTH's Communications. Call or text him at 925-399-1031.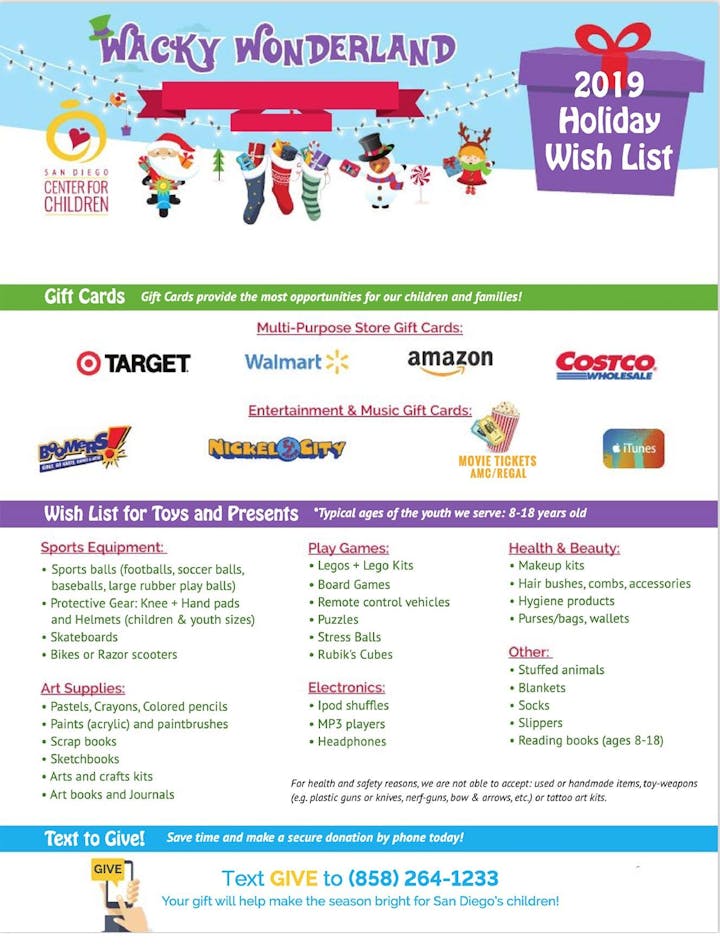 *SPECIAL EVENT – UGLY SWEATER CONTEST*
Everyone loves some fun, friendly competition. So to liven things up, we will be hosting an ugly sweater contest. If you choose to participate, come prepared to battle to win in one of three categories: Most Creative, The Funniest, and Most Original Ugly Sweater.
We will have 3 secret judges looking for winners in each category. Winners will be announced during the main session and will be award their prizes.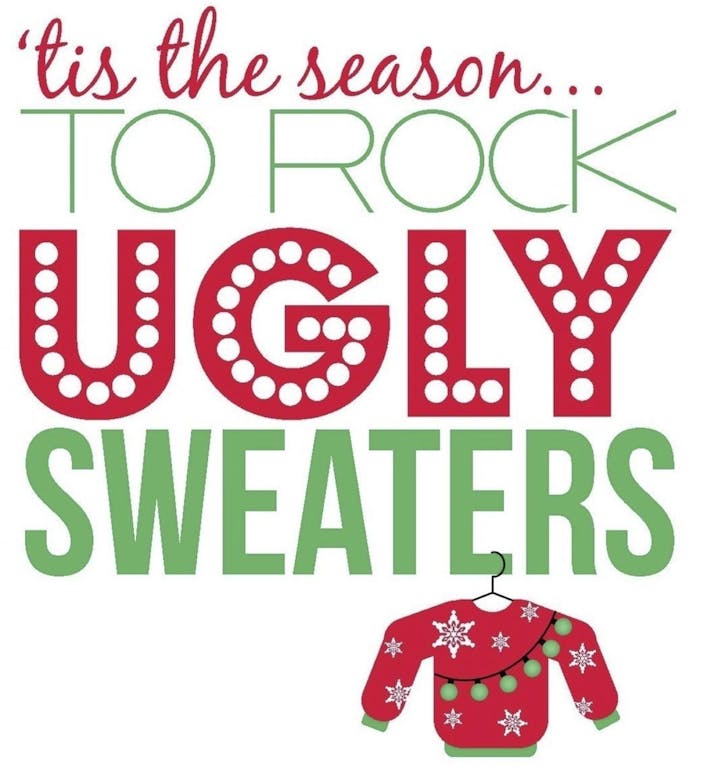 THIS MEETING WILL BE HOSTED ON-SITE , VIRTUALLY VIA ZOOM AND FACEBOOK LIVE.
In-Person Attendance:
Walmart Labs
5600 Avenida Encinas Carlsbad, CA Suite 150
Remote Attendance:
Join from PC, Mac, Linux, iOS or Android: https://walmart.zoom.com/j/566789141
Or iPhone one-tap : US: +16699006833,566789141# or +16465588656,566789141#
Or Telephone:US: +1 669 900 6833 or +1 646 558 8656 or +1 877 853 5257 (Toll Free) or +1 855 880 1246 (Toll Free)
Meeting ID: 566789141
Facebook Live Attendance: